Adding members to a Group
Sign-up link
The fastest way to add members to a Group is to simply give them the sign-up link. As soon as they click on this link, they will be added to your Group, and they'll instantly have access to any content you have already shared with it. To get the sign-up link for your Group.
Access the Groups and Contacts page.
Click on the Group.
Click on the button that says "Add Members" under the "Members" tab.
Click the "Copy Link" button next to the sign-up link.
Paste the link in a convenient location for your members to find it and click on it.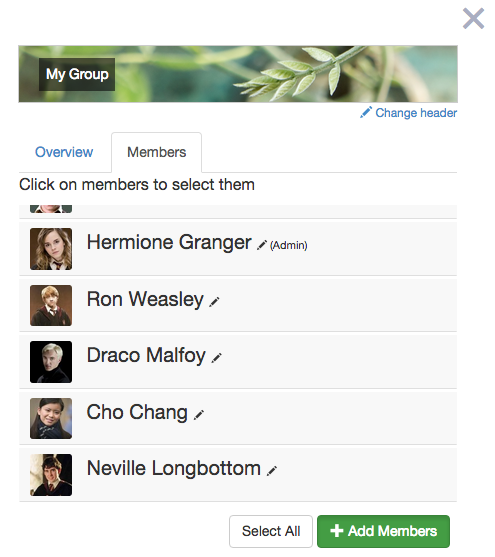 ---
Using the "Add Members" button
If you already have some contacts you'd like to add to the Group manually, follow these steps:
Click "Add Members" at the bottom of the Members tab.
Click the button to add people from your contacts list or another Group.
Select the names of the people you want to add.
Save.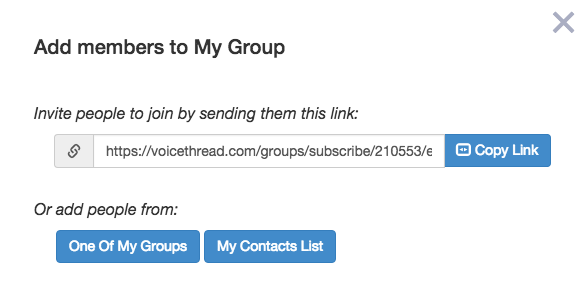 ---
Drag-and-Drop
Alternatively, you can follow these steps to drag and drop your contacts or other group members into your new group.
Access the Groups and Contacts page.
Click on "My Contacts" to see your contacts, or click on a Group name to see the members of that Group.
Click on the names of any person you'd like to add to your Group. They will become selected when you click on them.
Drag one of the selected members to the name of the Group on the left, and let go. These people will instantly be made members of your Group.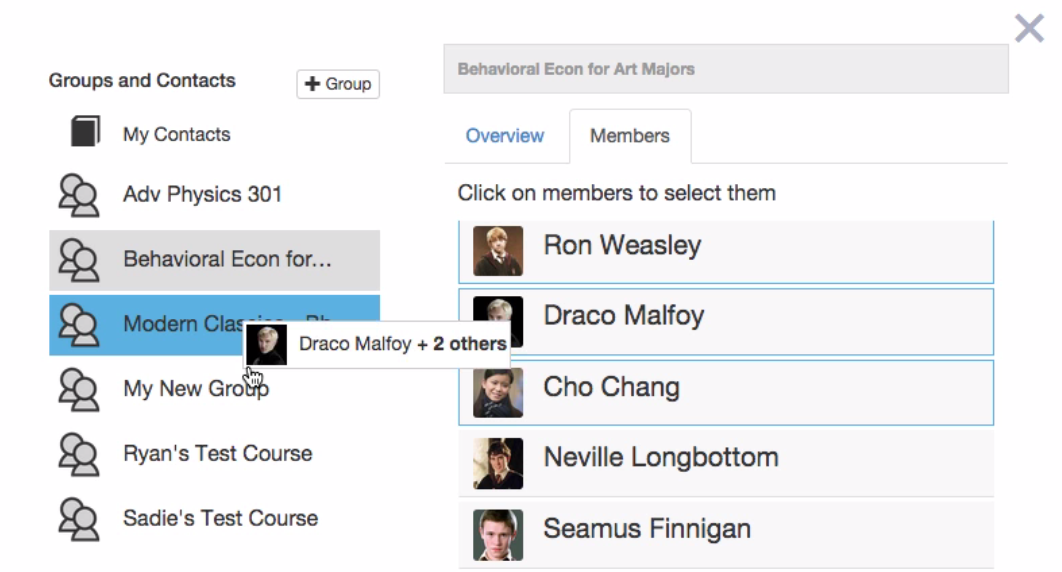 Note: If you have access to the VoiceThread Manager, you can also add people to your Group there. Click on your license type on the left side of this screen for more information about how to do this.